Le Stanze Apartments - loc. Laconella Isola d'Elba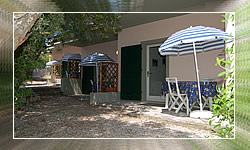 We are very pleased to be hosting you in the Le Stanze apartments on a beautiful island like the Island of Elba, in the splendid surrounds of the gulf of Laconella, and we are proposing a holiday a holiday based on simplicity and complete relaxation.
The Le Stanze Apartments were the brainchild of my grandfather Umberto, who appreciated their location and the peaceful surroundings, and will be the starting point for your enjoyable holiday at the seaside, in the sun.